Create Your Network Management Simply & Easier
Cisco Meraki has introduced cloud-managed IT, with which a full range of solutions are offered , including wireless access points, security appliances, security cameras, network insight, switches, and endpoint management —all managed through one cloud dashboard of Meraki.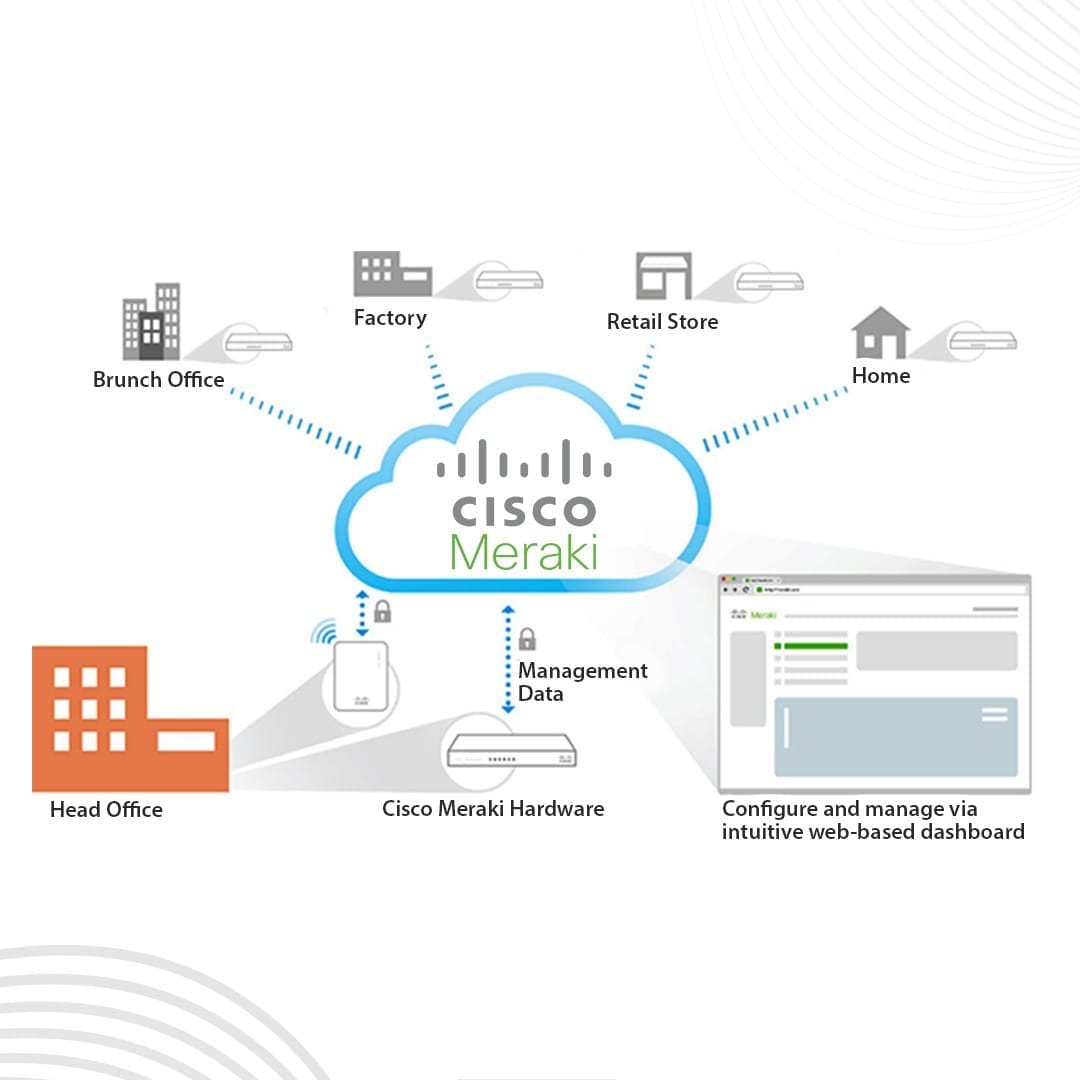 Why Cisco Meraki is important for businesses?
Small and medium businesses have discovered the benefits of being cloud-managed with Meraki .It is characterized by:
Manage and troubleshoot from anywhere.
It's easy to set up, configure, and manage.
High-superior security.
Lower TCO (total cost of ownership).
Productivity Improvement
Improve your productivity and know the behavior of your guests so that you can analyse it and provide the appropriate services or products for their needs.
Also, increase your network security level to avoid any threats or viruses and raise the efficiency of your employees by limiting their network traffic and the sites they use.
So to achieve your goals, you can use Meraki's Auto VPN, Meraki's layer 7 Firewall, Meraki Social Wi-Fi, and customer location analytics.